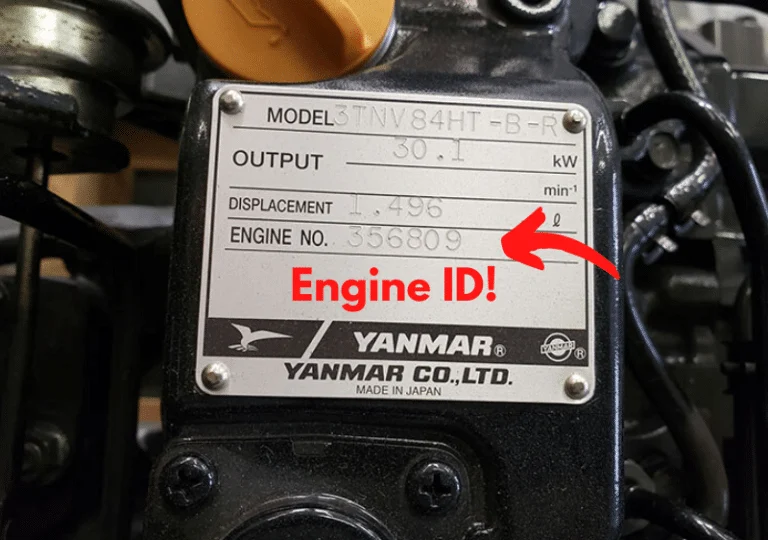 WE ALWAYS NEED YOUR ENGINE SERIAL NUMBER TO PROPERLY QUOTE AN ENGINE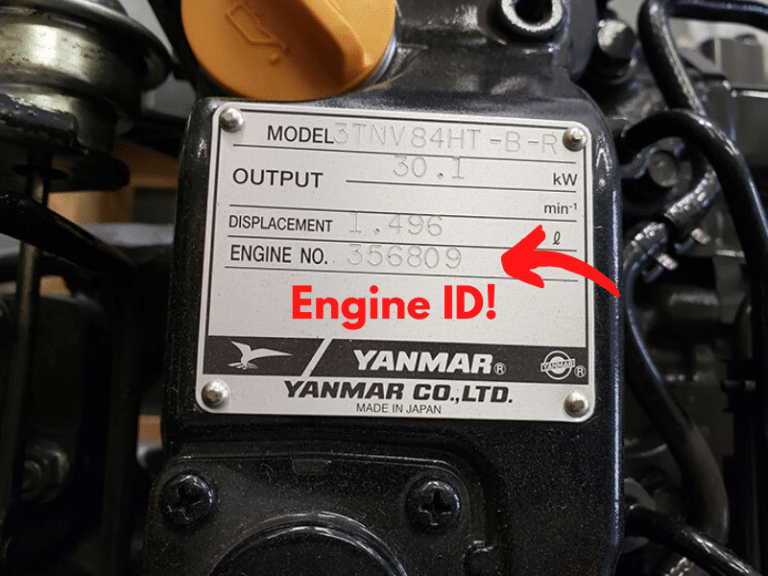 LOOK FOR THE METAL RIVETED TAG
Having your Yanmar engine serial number (engine ID) is very important. You can find it on the metal riveted tag or engraved in the block. This information allows us to quote a replacement engine for you that will be a direct drop in. Sometimes the engine ID is referred to as a serial number. 
IGNORE THIS STICKER! THIS IS NOT YOUR YANMAR ENGINE SERIAL NUMBER
This is the EPA tag. We can't use the information off of this tag to quote a new engine for you. This tag does not have your engine serial number on it.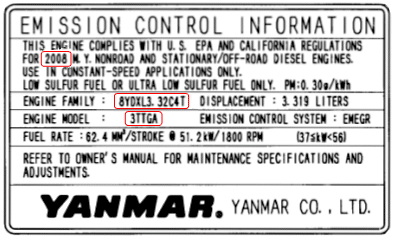 THIS TAG IS NOT YOUR ENGINE SERIAL NUMBER
This tag is not enough to quote a Yanmar engine either because it does not include your engine ID. You can find your model number on it, but we will still need your serial number (engine ID).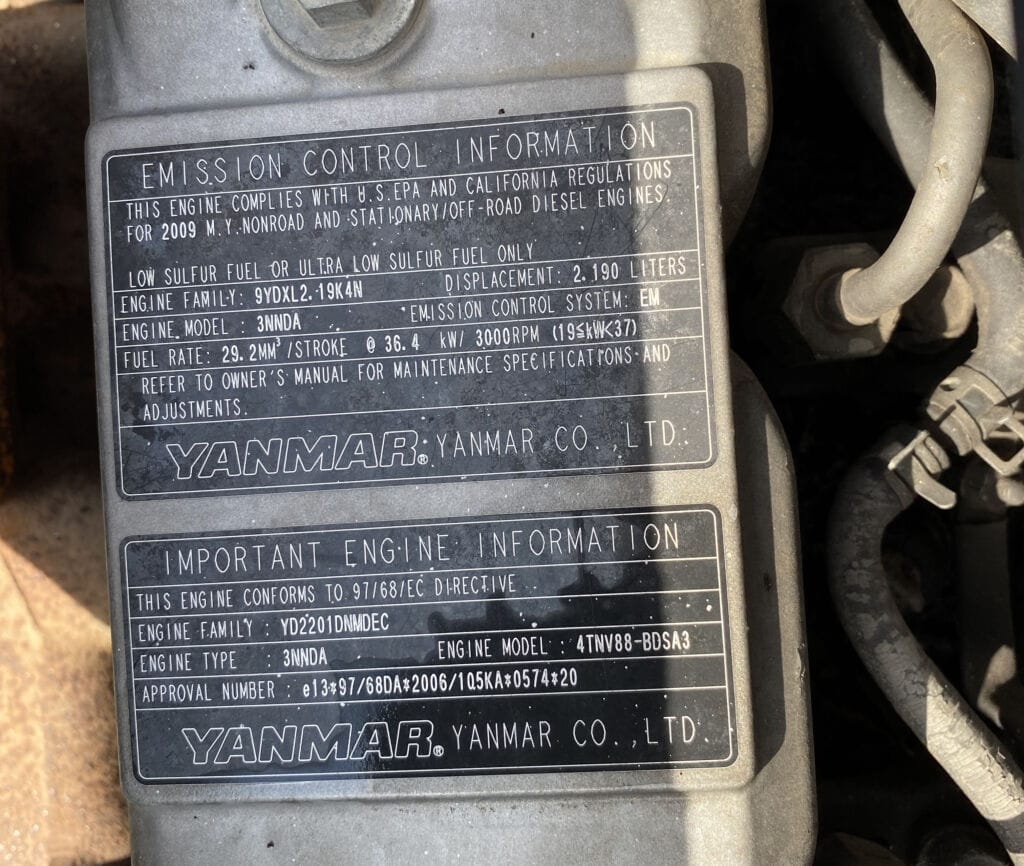 CAN'T FIND THE yANMAR TAG ON THE VALVE COVER? IT IS ALSO STAMPED ON THE BLOCK
Look for your serial number on your engine block. We made this video just for you so you can find the engine serial number stamped on the block.
WHY WE NEED YOUR YANMAR ENGINE SERIAL NUMBER
If you have a piece of equipment that needs a new engine the first thing you should do is locate the engine model number and engine serial number. Usually, this information is found on the engine data plate, which can be found on top of the valve cover.
But here's the thing: sometimes this tag might fall off over time. Don't worry if that happens! There's still another way to find the second serial number. Engine serial numbers are also stamped, or pressed, right onto the block of the engine. 
The engine model number is similar to a name for your engine, telling us what kind of engine it is. The engine serial number helps us know even more about the engine. Together, these two numbers help us know how to build your engine and to what specifications. Giving us this information also helps us quote your engine accurately and fairly.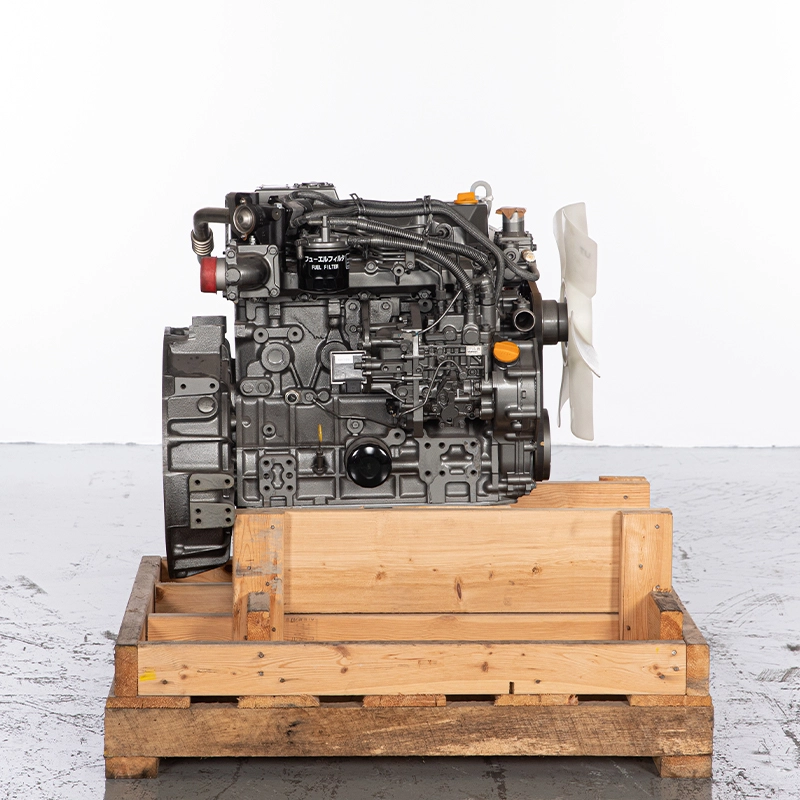 Don't have a yanmar engine?