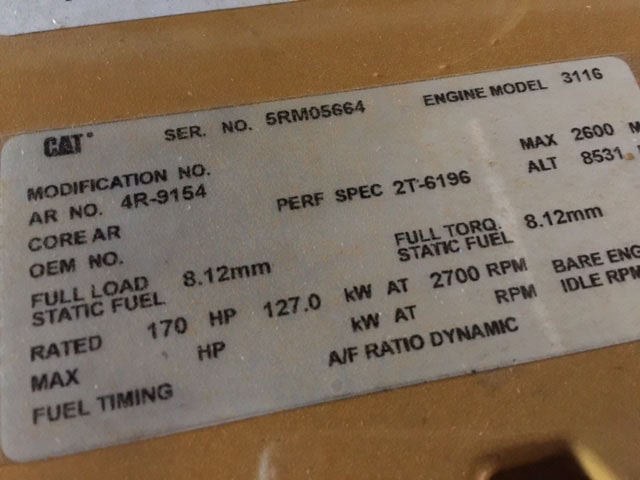 Know your CAT serial number
When looking to buy a replacement engine for your piece of equipment, it is important to know the serial number of your current engine. This information can always be found on the data plate or engine "tag".
Engine serial numbers are also stamped on the engine block. The engine serial number of a CAT engine is usually 8 digits long.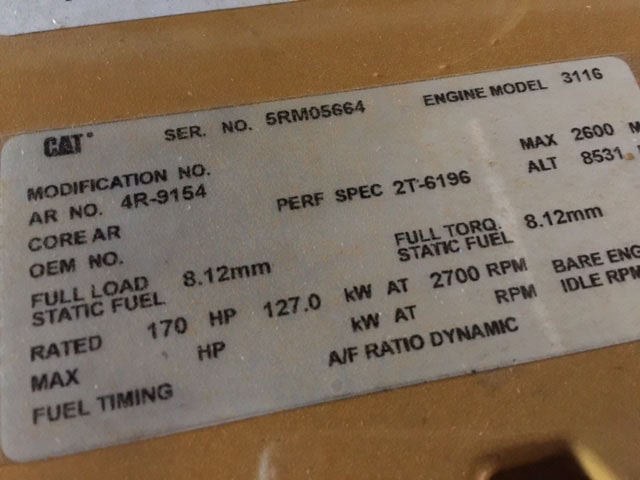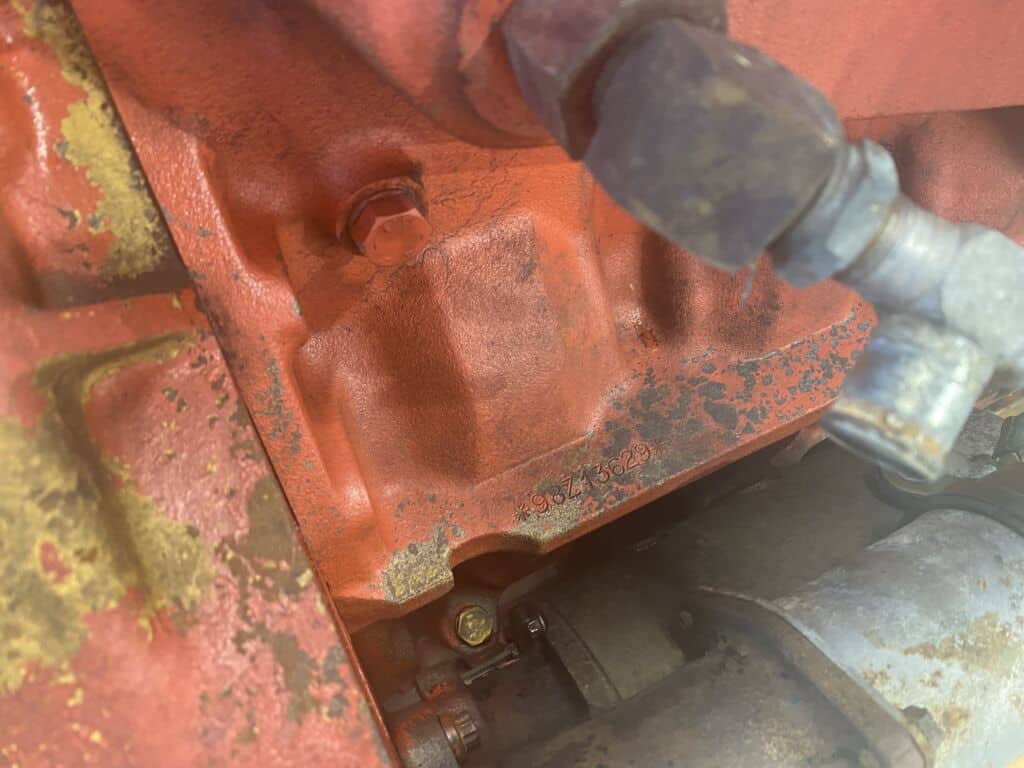 Your CAT engine serial number is also stamped in the block
On this particular engine, the data tag had fallen off after much use of the engine. In cases like this, it is important to be able to locate your engine serial number stamped into the block of the engine. 3116 CAT engines can be configured in a variety of ways to fit various applications.
The engine serial number on this CAT 3116 engine may be found stamped in the block, just above the pan rail. Depending on the configuration of your 3116, this may vary.
if the tag is gone, find your cat engine serial number on the block.
Look for your serial number on your engine block. We made this video just for you so you can find the engine serial number stamped on the block.