CATERPILLAR DIESEL ENGINES FOR SALE
We stock both mechanical and electronic, new, new surplus, remanufactured and used Caterpillar diesel engines for sale. In stock and ready to ship, we carry C13, C15, and C18 electronic engines. We have everything from small CAT C1.5 diesel engines to to large CAT C32 engines. 
We can rebuild your core to your exact engine specifications. Your engine serial number is important for us to be able to price you correctly or build your engine. Because there are variations of each model engine, we must determine exactly which engine you have. Providing us with your serial number gives us that data. If your engine serial number is not on or near the valve cover, it may be engraved into the block.
Read our blog article: How to Locate your CAT Engine Serial Number
REMANUFACTURED IN-STOCK OR BUILT TO YOUR SPECIFICATIONS
Like all of our remanufactured engines, our remanufactured Caterpillar diesel engines meet or exceed OEM specifications. Additionally, they come with a one year warranty.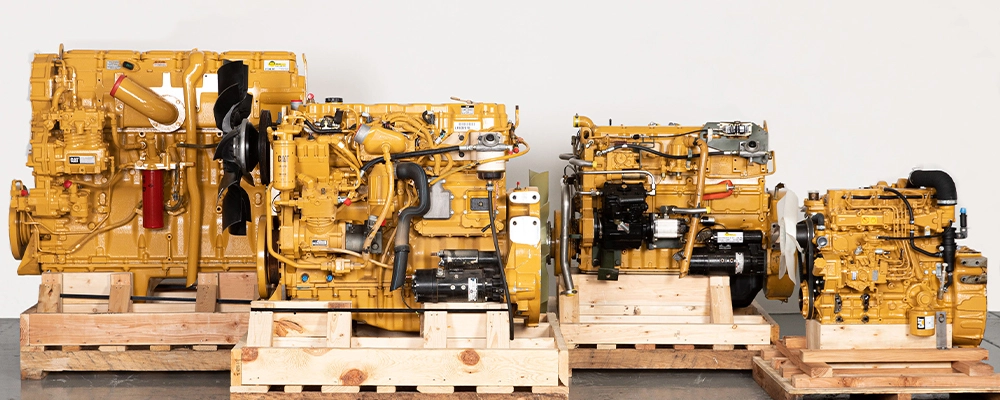 SEARCH OUR DIESEL ENGINE INVENTORY
100's of engines, most makes and models, new, new surplus, remanufactured and good used engines, transmissions and heavy duty parts. 
Search Entire Inventory