Komatsu diesel engines for sale
We stock mechanical and electronic Komatsu diesel engines for sale. In stock and ready to ship, we offer new, new surplus, remanufactured, and good-used Komatsu engines. Among our stock, we have everything from S4D's to SAA6D's.
This place is the best in the business I am talking from experience. From the 1st call to the last call nothing but pure satisfaction. Great people, great service, great product. Oh yeah and speak to Lauren she is the BEST!!!!
~Dave Pellegrino
"Diesel Sales got us exactly what we wanted-after we had been told it couldn't be done!"
~ Dave from Granstville, MD
Saul Goldfarb
Howard Gossage and the Diesel Sales team are innovators in the industry, we have done a lot of business over the years buying and selling. Always fair pricing, excellent product and customer service is second to none. Looking forward to continuing our business relationship.
~Saul Goldfarb
Lauren at Diesel Sales is great I'm in the process of buying a six Cummins and she is very knowledgeable and patient left a long lasting impression hope to complete business with you guys soon.
~Carl Chaney
This place is great. We have bought many engines from them and have never had a problem. Our latest purchase was for a reman QSX15 – there were some delays due to parts availability but who isn't experiencing that nowadays? They pulled some strings to get things done and it runs like a top. We are back to work and will be glad to continue our relationship. Thanks again guys, especially Dave!
~Jay
I recently bought a truck come to find out it actually needed a new motor so I got in touch with diesel sales and ordered a OEM spec built Detroit Diesel 12.7 I'd have to say for the price it's worth every penny come with a great 2-year warranty you can't beat it better than the dealer for Freightliner.  Highly recommend ordering your new motor from these guys they definitely know what they're doing which is a plus in this industry.
~MTO Trans
I purchased a Reman Cat engine from Dave Gwizdowski in sales. We had a couple minor issues with this engine and I am more than impressed with the professional courtesy in which these issues were taken care of. I got full and immediate resolve without any run around. Also special kudos to Kenny Soraghan in warranty and I even got great service from Randy your shop foreman. My customer was impressed also with the quick no hassle answers to these problems.
~Dave Jongeling
Lauren, you and your company by far…. have the best customer service I have ever received.
REMANUFACTURED IN-STOCK OR BUILT TO YOUR SPECIFICATIONS
We specialize in the remanufacturing of Komatsu diesel engines for sale. All of our remanufactured engines meet or exceed OEM specifications and come with a one year warranty. We can build engines exactly to your specifications for a complete drop-in. Our remanufactured engines are DYNO tested to ensure they are ready to go to work upon arrival.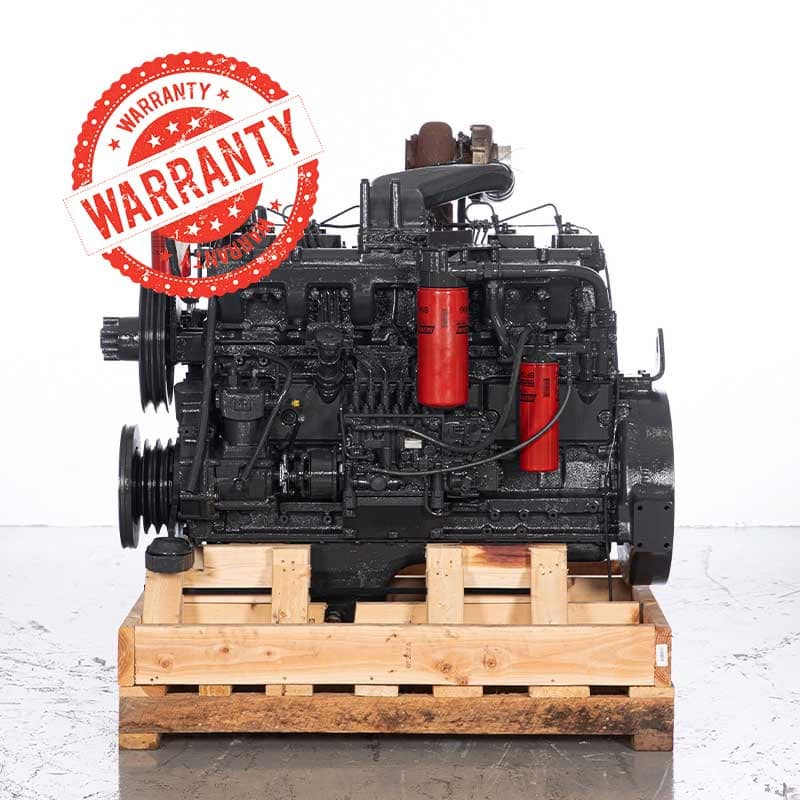 Komatsu Diesel Engines For Sale