WHY Customers BUY FROM US
SEARCH OUR DIESEL ENGINE INVENTORY
100's of engines, most makes and models, new, new surplus, remanufactured and good used engines, transmissions and heavy duty parts. 
Search Entire Inventory
GIVE US A CALL FOR A QUOTE!
For fastest results have your make, model and serial number available for your engine or transmission.
312.368.7997
heavy duty parts and attachments
We carry parts for all the major manufacturers including Caterpillar, Komatsu, Volvo, Case, Hitachi, John Deere, Kobelco, With our extensive inventory of new and used heavy equipment parts, we are sure to have the parts you need.
Call us with part numbers!
Specializing In Parts for Excavators, Wheel loaders, Bulldozers and Articulated Trucks
312.368.7997
Need a transmission for off-highway or truck?
We are a supplier of heavy duty and medium duty transmissions for heavy equipment and trucks. We have most makes and models and everything we sell comes with a warranty.
We supply new, new surplus, and reman transmissions. Call us for a price on an OEM dealer remanufactured Allison, Fuller and many others.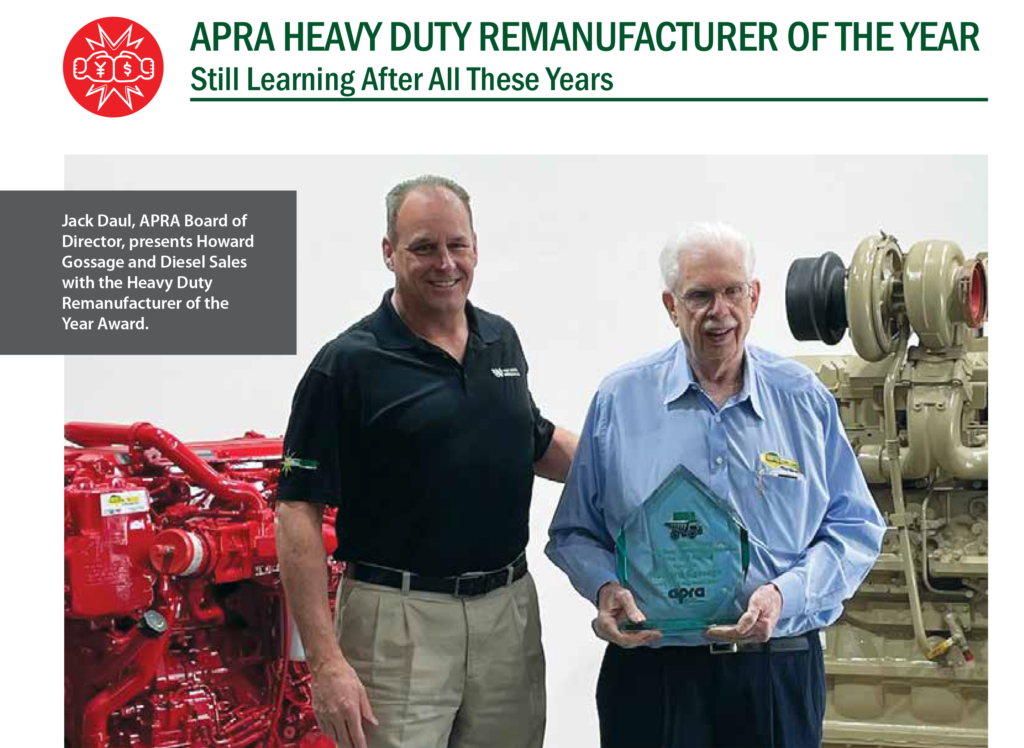 2022 Heavy Duty Remanufacturer of the Year!
We are honored to have been awarded the 2022 APRA Heavy Duty Remanufacturer of the Year Award!
The Automotive Parts Remanufacturer's Association (APRA) has been a large supporter of engine remanufacturing since 1941. Each year, they honor those who stand out as top-tier remanufacturers in the diesel engine industry. This year, our team has been recognized as the heavy duty remanufacturer of the year! 
Our engine technicians build to OEM specifications, with specialty in Komatsu, Cummins, and Caterpillar remanufactured engines. All of our remanufactured engines are dyno tested before being shipped to our customer! 
HOW TO FIND YOUR ENGINE SERIAL NUMBER
To quote an engine, transmission or part, we need the engine model and serial number, transmission model and serial number and the part number if you are ordering heavy duty parts. This web page is dedicated to articles about how to find your engine and transmission serial number. 
Click here for articles on how to find your engine serial number.