we have more than one location
Diesel  Sales has a corporate office in downtown Chicago, a large warehouse on the West side of Chicago in the Lawndale neighborhood. View our Diesel Sales warehouse tour below! We also have other locations throughout the United States. Your engine could be built and ship from Chicago, or other locations where we have inventory and stock. 
Diesel Sales Warehouse Tour
"From the beginning, Diesel Sales has been an Internet business. Most everybody uses the Internet, and for us to be competitive, we felt we needed to have the business be online." That being said, having a warehouse full of product gives Diesel Sales the advantage of being able to ship quickly, often within 24 hours, because Chicago is shipping hub of the US, Diesel Sales can ship quickly and economically." ~Howard Gossage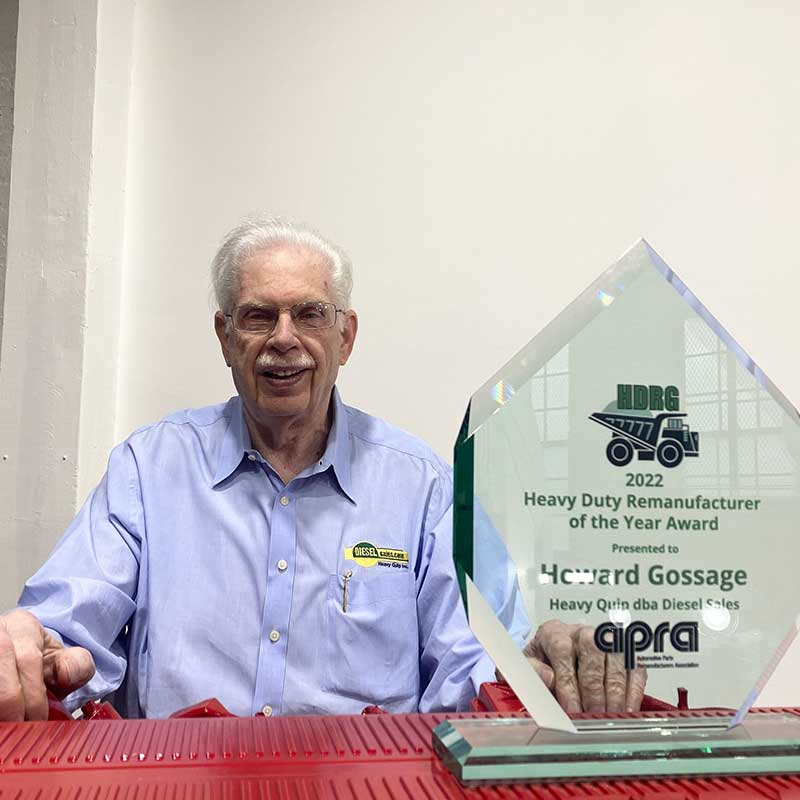 Heavy Duty remanufacturer of the year
We have been awarded the Heavy Duty Remanufacturer of the Year Award for 2022! We would like to thank APRA for the recognition. It is an immense honor! Thank you to all of the members of the Heavy Duty Remanufacturing Group of APRA. Click the link below for more background on our company and more information about Automotive Parts Remanufacturers Association – APRA.