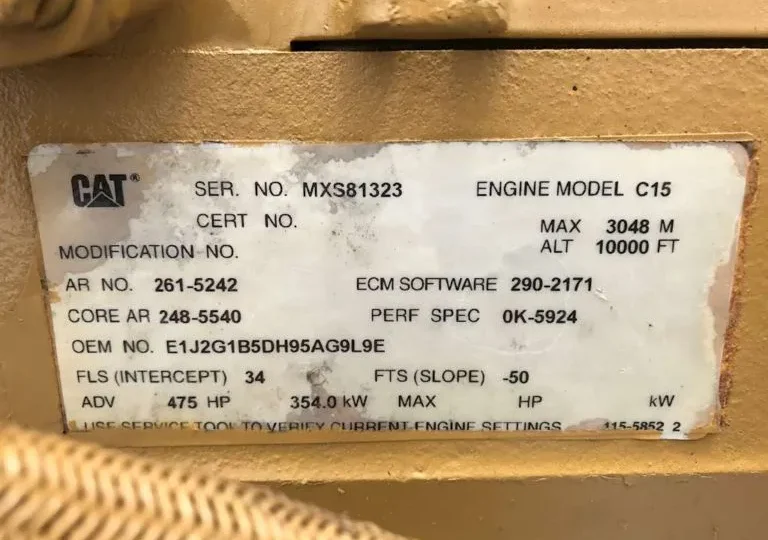 HOW TO LOCATE YOUR CAT DIESEL ENGINE SERIAL NUMBER
When looking to buy a replacement engine for your piece of equipment, it is important to know the serial number of your current engine. This information can be found on the engine data plate, located on the left side by the injection pump. Engine serial numbers are also stamped on the engine block.
LOCATE YOUR CAT ENGINE SERIAL NUMBER
THIS IS NOT YOUR ENGINE SERIAL NUMBER
This is the EPA tag. We need your engine number and this tag does not give us enough information to find your replacement engine.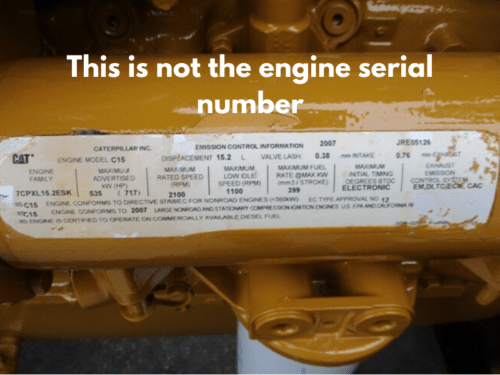 CAN'T FIND THE TAG ON THE VALVE COVER? Look for your engine serial number on the block.
Look for your serial number on your engine block. We made this video just for you so you can find the engine serial number stamped on the block.