Know your CAT serial number
When looking to buy a replacement engine for your piece of equipment, it is important to know the serial number of your current engine. This information can always be found on the data plate or engine "tag".
Engine serial numbers are also stamped on the engine block. The engine serial number of a CAT engine is usually 8 digits long.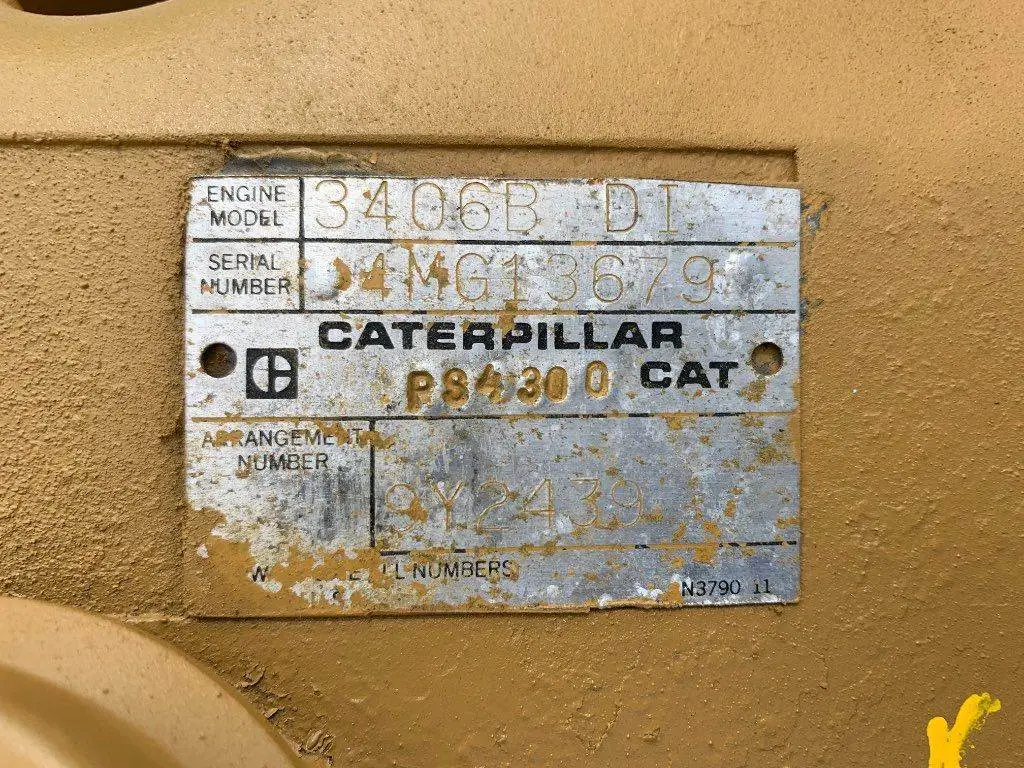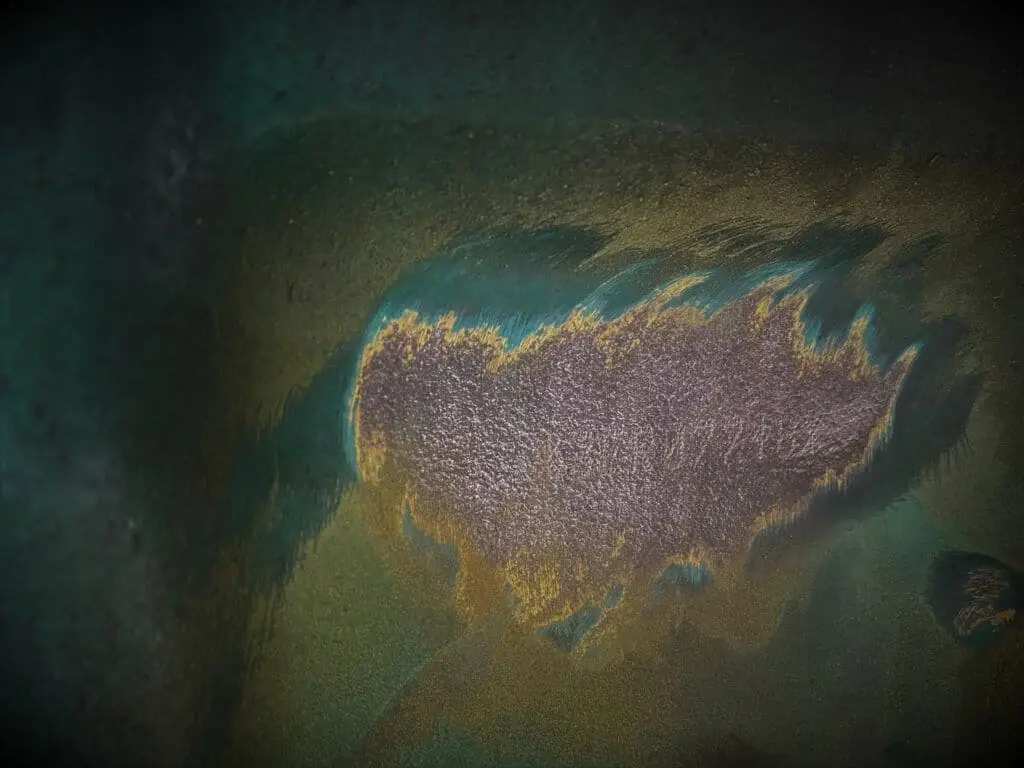 Your CAT engine serial number is also stamped in the block
The engine serial number on this CAT 3406 can be found stamped into the block below the turbo. This is found just to the left of the fuel oil cooler on the turbo side of the engine. On this particular engine, the data tag had previously fallen off after much use of the engine.
The picture to the right indicates how difficult it may be when trying to locate the serial number on the block.
if the tag is gone, find your cat engine serial number on the block.
Look for your serial number on your engine block. We made this video just for you so you can find the engine serial number stamped on the block.
Call us with your engine serial number
100's of engines, most makes and models, new, new surplus, remanufactured and good used engines, transmissions and heavy duty parts. 
Call 312.368.7997