CUMMINS ENGINE SERIAL NUMBERS MAY BE LOCATED IN TWO PLACES ON THE ENGINE!
This is what your dataplate looks like
When buying a replacement engine for your piece of equipment or your truck, we need to know your engine serial number.
We can't accurately quote a your engine until we have that number. Serial numbers allow us to verify engine configuration, availability and pricing. Giving us your engine serial number assures  that your replacement engine will be an exact fit for your application.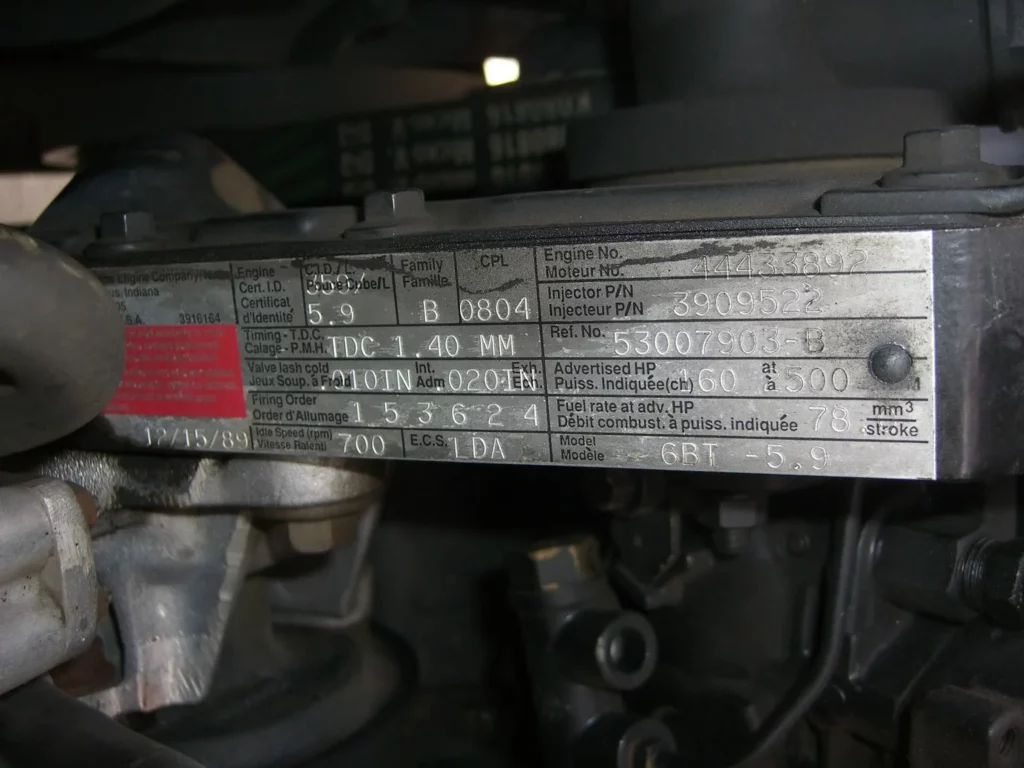 CAN'T FIND THE TAG ON THE VALVE COVER?
This video shows where Cummins generally places serial numbers on the engine block. If you have a different model engine, it might be in a slightly different place. Use this video for a general idea of what to look for on the block.