HOW TO LOCATE YOUR DETROIT DIESEL ENGINE SERIAL AND MODEL NUMBER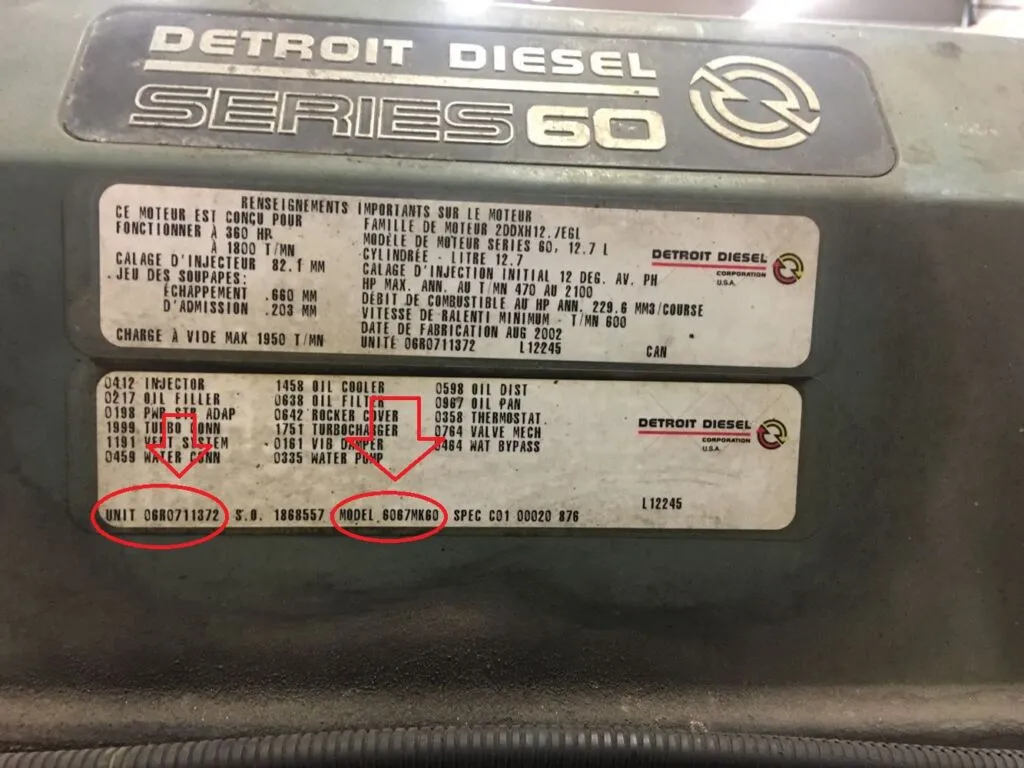 YOU CAN FIND YOUR ENGINE MODEL AND SERIAL NUMBER ON THE ENGINE DATA PLATE OR "Tag"
The engine data plate on a Detroit Diesel engine can be found in the middle of the bell cover, located at the top of the engine. The serial number is stamped into the block beneath it.
CAN'T FIND THE TAG ON THE VALVE COVER? Look for your engine serial number on the block.
Look for your serial number on your engine block. We made this video just for you so you can find the engine serial number stamped on the block.
DETROIT DIESEL SOMETIMES CALLS ENGINE SERIAL NUMBERS "UNIT NUMBERS"
When quoting a Detroit Diesel engine, we always need an engine serial number and model number. This information ensures that the replacement engine will be an exact fit for the piece of equipment or truck, so you don't have to worry!
Serial numbers are hard to find, especially after the engine has been in use and has a build-up of dirt and grease.