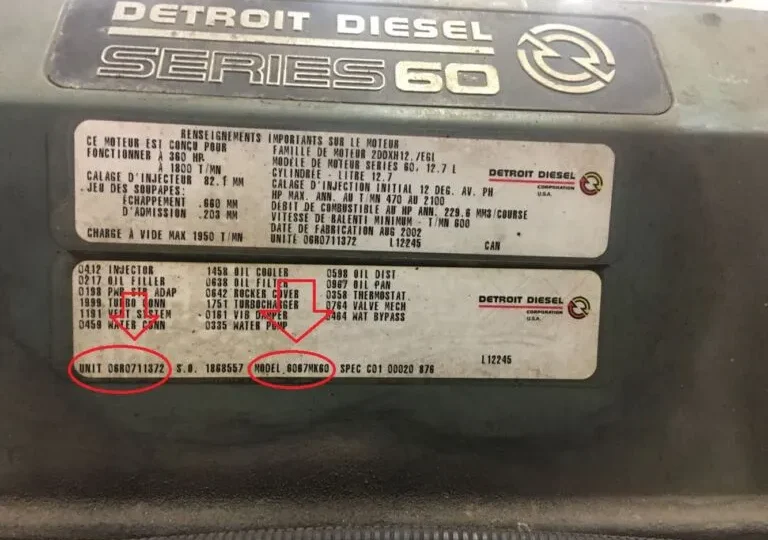 How to locate your Detroit Diesel engine serial number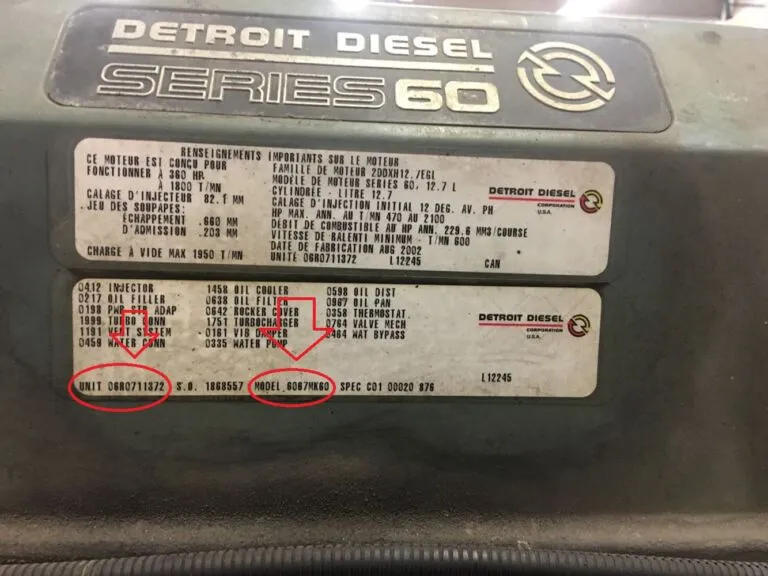 The engine data plate on a Detroit Diesel engine can be found in the middle of the bell cover, located at the top of the engine. The serial number is also stamped into the block beneath it.
The Detroit engine serial number is a combination of letters and numbers and is typically 6 to 12 characters long.
CAN'T FIND THE TAG ON THE VALVE COVER? Look for your engine serial number on the block.
Look for your Detroit engine serial number on your engine block. We made this video just for you so you can find the engine serial number stamped on the block.
A Detroit engine serial number may be located in different places on the engine block, depending on the model. Common locations include the front or sides of the block, near the cylinder head, or on the oil pan rail.
Other Places you may be able to find your Detroit engine Serial number
If you still have your vehicle or equipment manual, check the engine section. Sometimes, you can find the engine serial number in the specifications or identification section. Another place to check is old service records, which provide a detailed account of maintenance history of a vehicle over time. 
Detroit Diesel engines have a long history of innovation, reliability, and efficiency. The company has a diverse portfolio to power a wide variety of industries. Looking for a Detroit Diesel engine? Check our inventory.