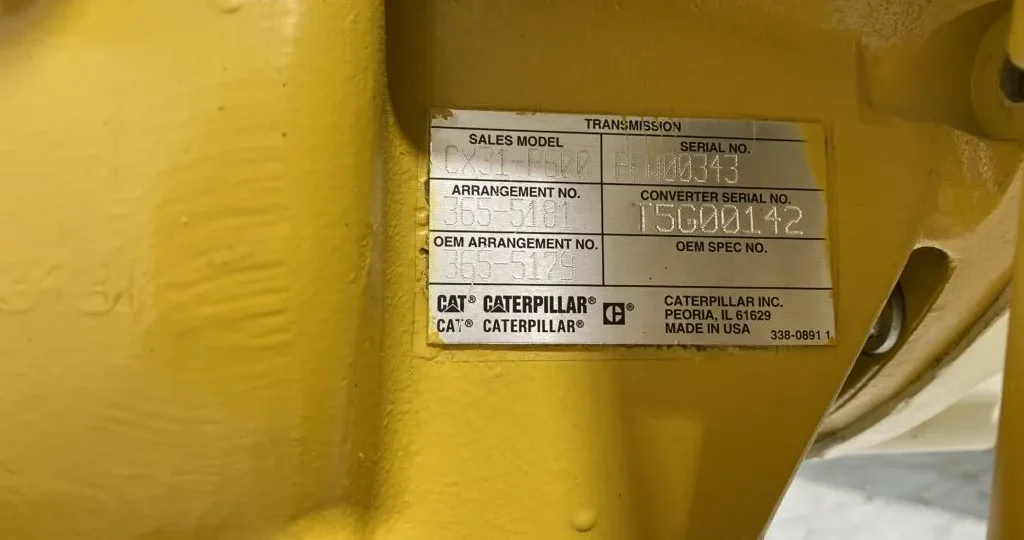 HOW TO LOCATE YOUR CAT TRANSMISSION SERIAL NUMBER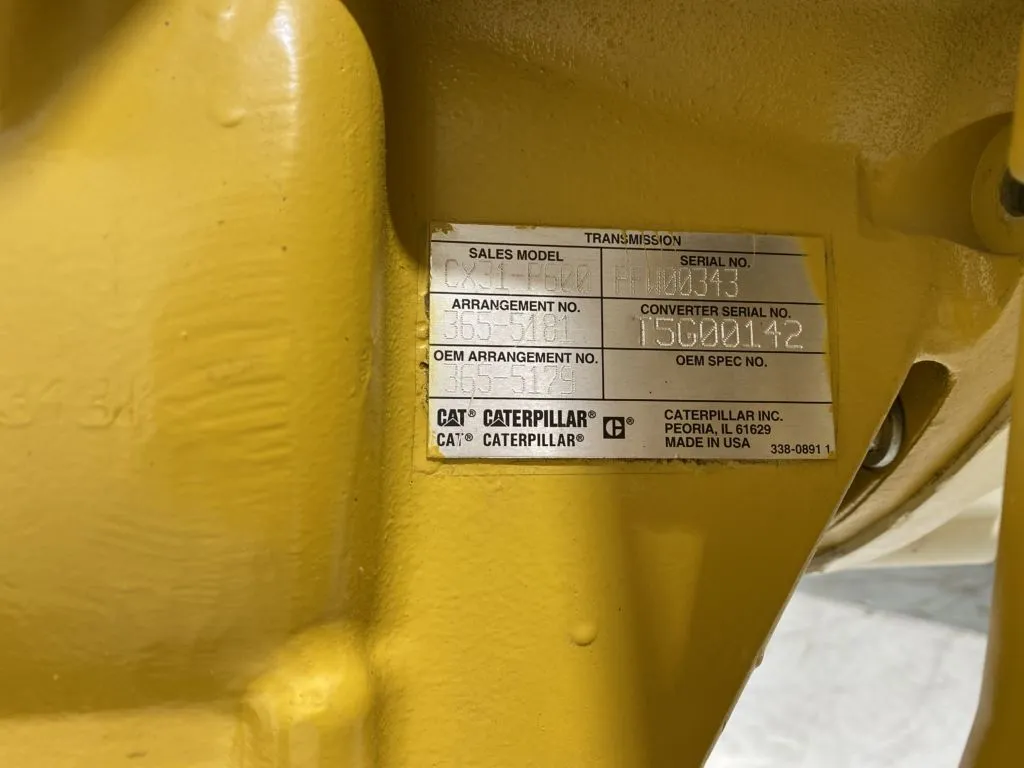 You can find both of these numbers on the data plate located on the transmission. A CAT transmission serial number is typically 8 characters long. Once you provide that information, we will be able to give accurate pricing and lead-time for a replacement transmission.
vIDEO SHOWING WHERE YOU CAN FIND YOUR TRANSMISSION DATAPLATE
locate your cat transmission serial number
Look for your transmission serial number. We made this video just for you so you can find the tag on your CAT transmission.